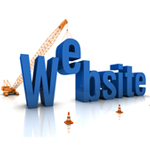 Does your Website need Maintenance, update or an upgrade of any kind? Then we've got the solution for you.
A website with proper and regular maintenance tells your visitors you care about them and respect their time enough to present the most current information.
Falcon search solution takes over the responsibility for updating and operating your site so that you can concentrate on what's important to you.
Benefits of Website Maintenance
Provide your website visitors with updated information on products & services, hours of operations and other key information about your business.
Sync up your offline marketing programs and offers with your online presence.
Provide a reason for clients and site visitors to browse your site again.
How do I Maintain my Website? Various factors come into play:
Do it in-house: Some of our clients have in-house technical personnel responsible for maintenance and upkeep.
Out-source: Other clients prefer working with a professional Website Design Services company providing programming and content updates.
Hybrid: If a client does not have the technical know-how but they prefer updating website content in-house, We have a user-friendly, easy to use Content Management Solutions. In this model. No programming skills are required to manage your website content.
E-Commerce Website Design and complex database driven websites, a custom maintenance and business support arrangement can be made.
Our Web Maintenance Service Include
Updating of information and photos on the site
Maintaining the functionality of the website e.g. making sure the shopping cart continues to function.
Adding new links and pages to the site.
Ensuring there are no broken links (web pages that are missing) on the site.
Advising you on how to use and grow the site effectively.
Terms of Website Maintenance Contract
Typically Website Maintenance Contract is for a year or six months.
It does not include any major Redesign or Reconstructions of the website
Costing is dependent on the size and complexity of the website.
Tips for maintaining site effectively
Ensure all the information on the website is up to date.
Ensure that there are no links which do not lead to a page (broken links).
Ensure that every page of the website is accessible from the menu navigation within a few clicks. Pages which visitors cannot reach are of no use.
Ensure that any new happenings in your business or industry find a mention on your site. This shows visitors you are active and well informed.